Integrated Hardware & Software for your Full Service Restaurant.
Create five-star experiences, ensure smooth staff communication, transact more securely, and do it all fast with a smart restaurant POS system. Purpose-built to work seamlessly with Clover Station, Clover Flex and Clover Mini point-of-sale devices, Clover Dining empowers you to run your restaurant just as you imagined.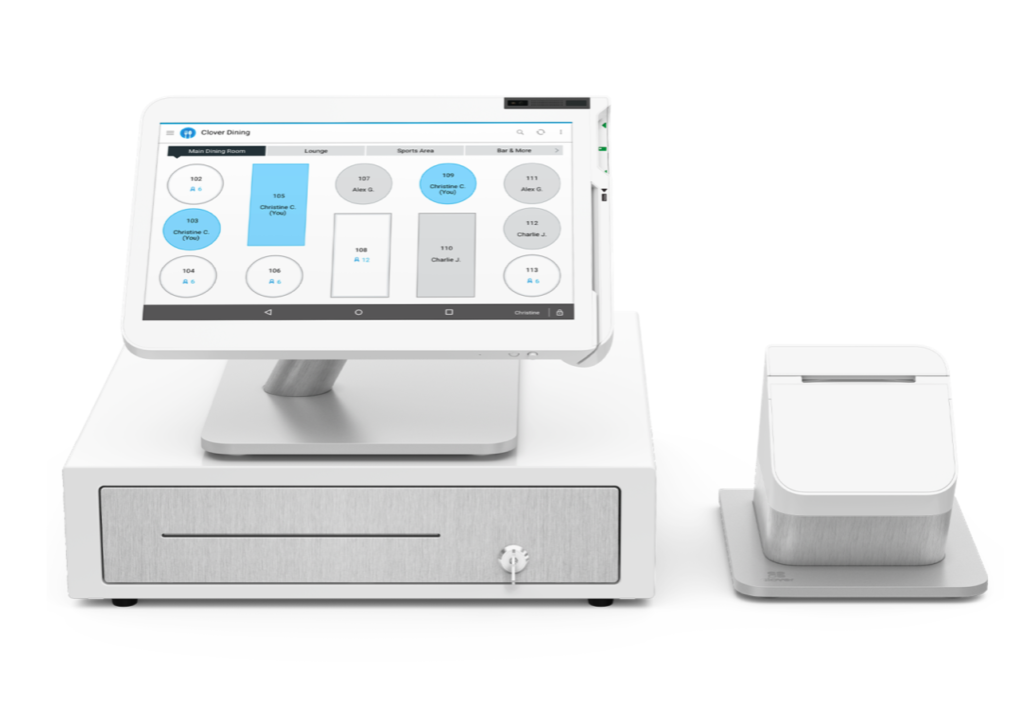 Clover Dining – Restaurant POS System with Table Management
Full Restaurant POS – Clover Station
is a powerful, customizable point of sale and business management system designed to be the center of your business and engage your customers
Dedicated 7" customer-facing display for improved order accuracy, customer engagement, loyalty program facilitation, and more

High resolution 14" merchant-facing screen

Matching Station Printer hardwired to single hub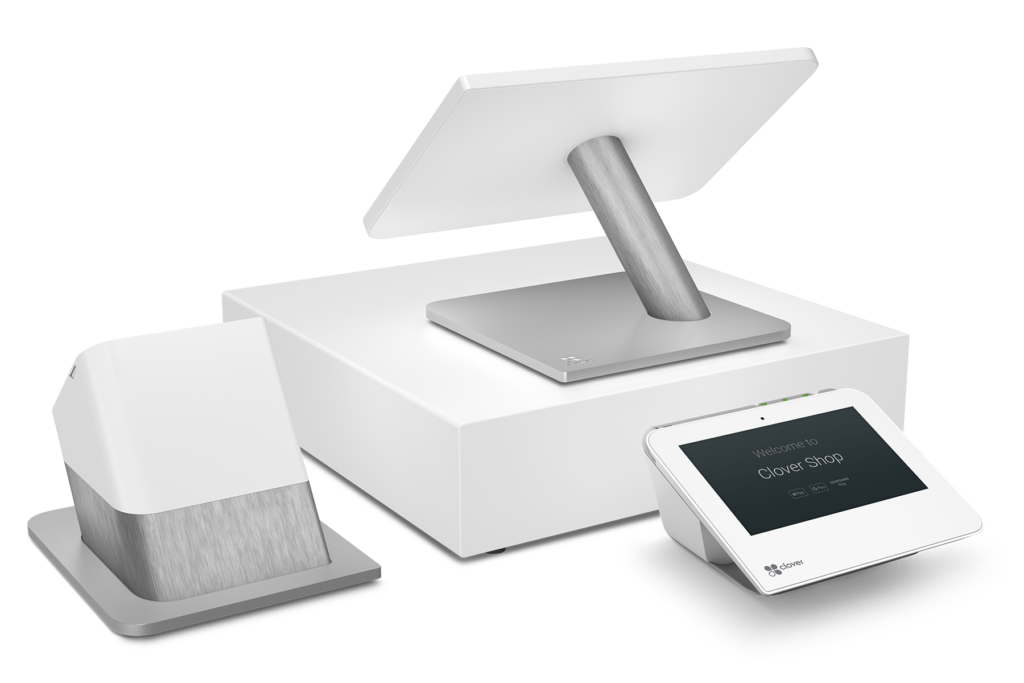 Additional Ordering Screen – Clover Solo
Need more screens to enter and manage orders? Merchant facing screen – Clover Solo can be added to the main POS system.
Fully-integrated, one-screen POS system for merchant-facing activities

Display is merchant-facing only

Fully connected to the Clover cloud

Designed for placement on a countertop, kiosk, or desk
Station Solo can be a secondary register at the front-of-house, back-of-the-house or bar to complement a Station Duo, Flex and Mini.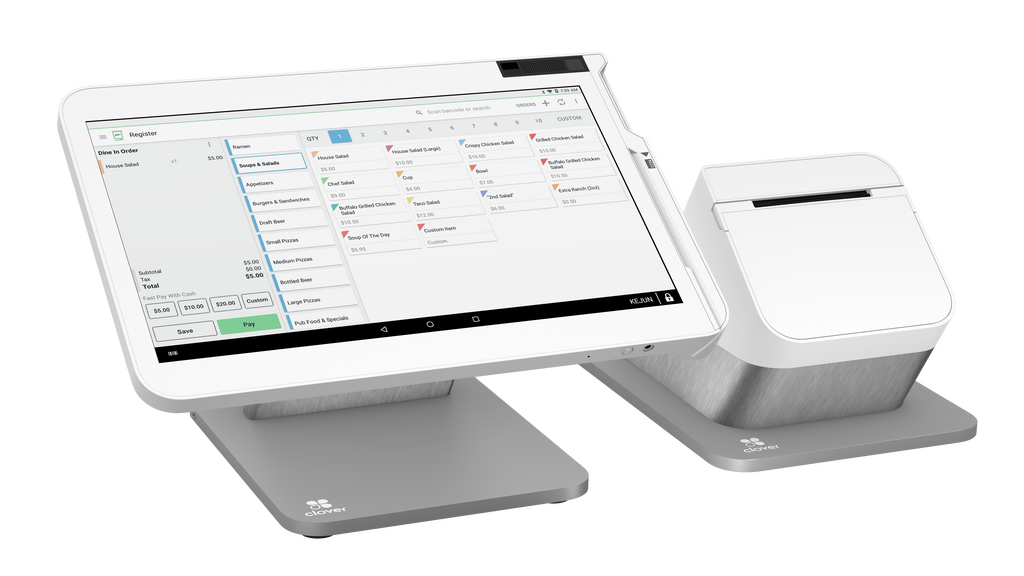 Restaurant POS Software – Clover Dining
is the new restaurant management point-of-sale (POS) software for your full-service restaurant. It offers all the features you need to manage customers, parties, and bar tabs to ensure a smooth experience for your patrons, an intuitive workflow for staff, and customizations/controls for managers.
Customize floor plans
Add. Move. Resize. Create visual table layouts, save defaults, and change them on the fly.
Manage customers & tables
Take and modify customer orders in fewer taps with category split view. Manage changing guest counts and split checks with ease.
Fire away
Send orders from your Clover device to back of the house printers and display systems, and let the kitchen work their magic.
Preauthorize payments
No more card wrangling. Preauthorize payments for bar tabs and large parties. Customers keep their payment cards for the rest of their visit.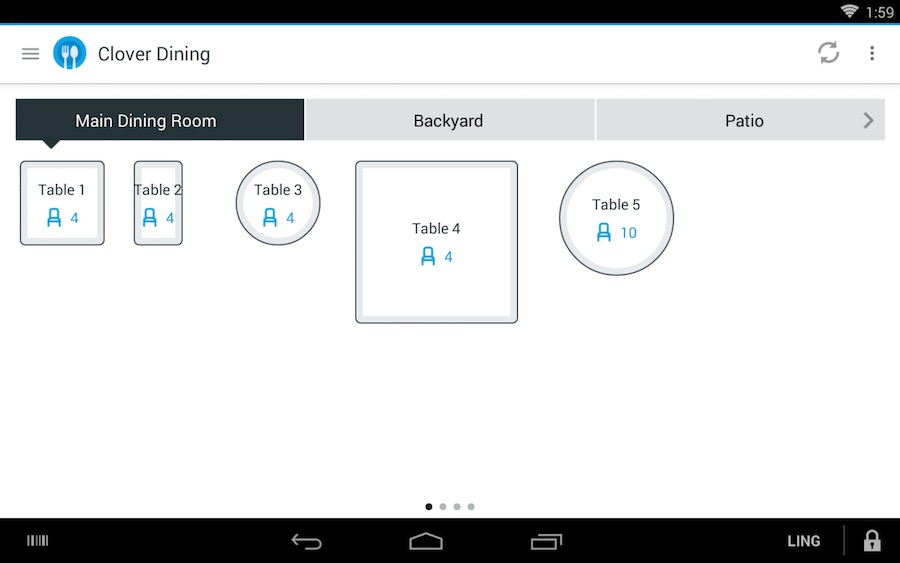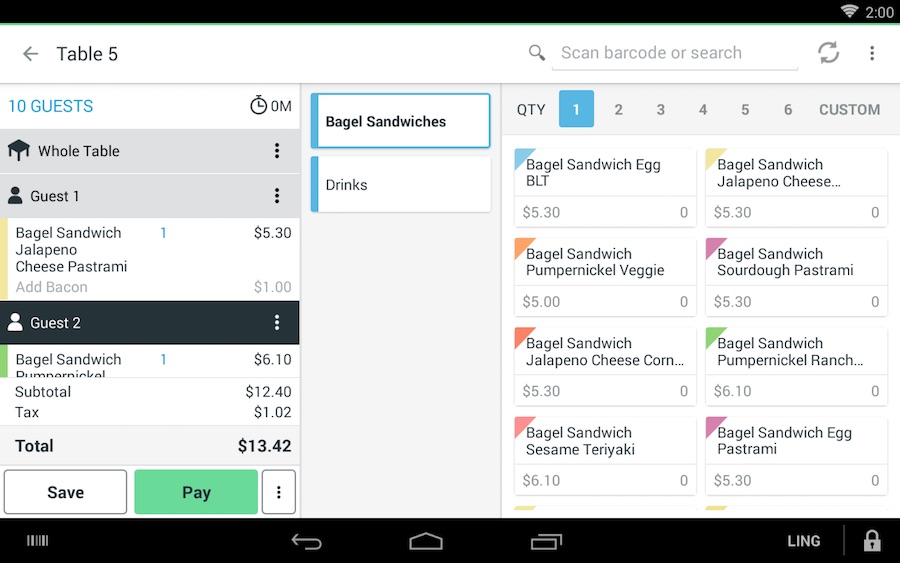 Fast and flexible on the floor
Core features you need. Enhancements you'll love.  Master customer delight with Clover Dining.
Multiple employee login methods: Swipe cards, PIN entry, or fingerprint login for a smooth start to the work day
Create floor plans by section with custom table names, shapes, and capacity for up to 50 guests per table
Purpose-built to work seamlessly on Clover Flex for order and pay-at-table service
Customer-inspired order interface designed to let your staff take orders the way customers naturally give them
Delight customers and keep the kitchen humming with easy-to-add modifiers, including required modifier selections
Fire orders to multiple kitchen displays to facilitate a smooth hand off from servers to the kitchen – and back again
Simple check splitting and partial payment capability reduce friction and confusion for large parties
Enjoy additional integrated restaurant, inventory, and staff management tools with 300+ apps in the Clover App Market
Check this video How Clover Dining POS works
Now Available in Canada !
Large, versatile display
The 14″ high-definition makes your work fast and easy, from inventory and employee management to payments and reporting.
Custom orders done right
Create custom orders quickly and accurately. Adjust a menu item, add or remove optional ingredients and modifiers, and automatically update the order total.
Speed, power, reliability
Clover Station packs plenty of processing power to help you run your business faster: update inventory, manage your staff, take orders, and pull reports. Now with an even faster CPU and more RAM.
Multi-layered security
Station gives you fingerprint login for enhanced employee security and end-to-end encryption of every transaction to help protect your data—yours as well as your customers'.
Insights from your operations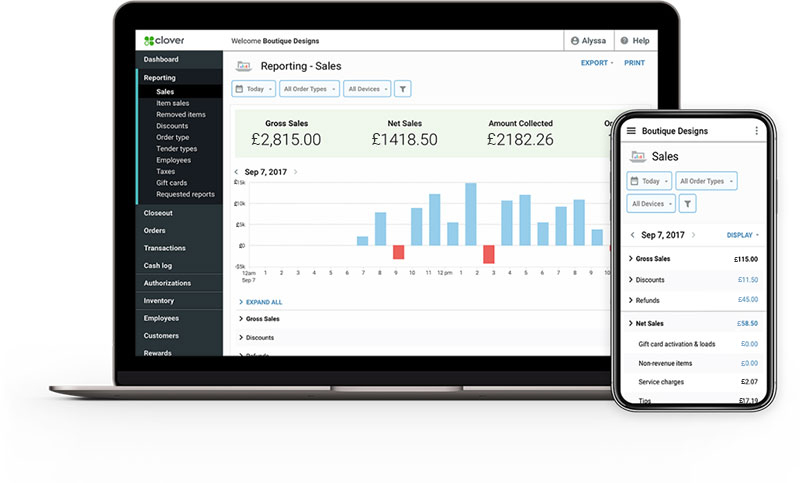 More powerful data with every customer served
View real-time table statuses to decide how to deploy staff and when to check in with customers
Anticipate seasonality and assess performance over time with reporting and insights for up to 12 months
Filter and segment your reporting by revenue class, items, and more to make informed decisions about inventory
Data-driven employee management: See which staff members are upselling, applying discounts, deleting already-fired items, and more.