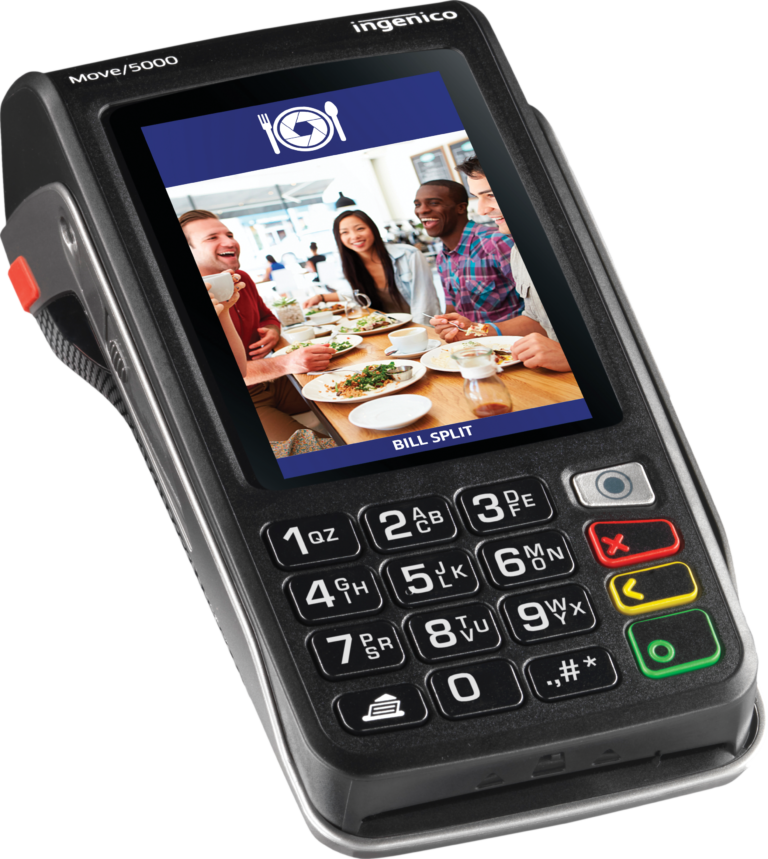 Ingenico Move/5000 has a touchscreen but looks like the familiar-style POS machine.
Do you like traditional looking mobile terminal? Ingenico Move/5000 would be right Choice.
Designed for mobility, this is a perfectly portable card reader that's up to the task wherever you're working. Whether you're running a pop-up shop, making deliveries or managing a food truck, features like the touchscreen, WiFi, Bluetooth, and 4G/LTE coverage back you up in the field.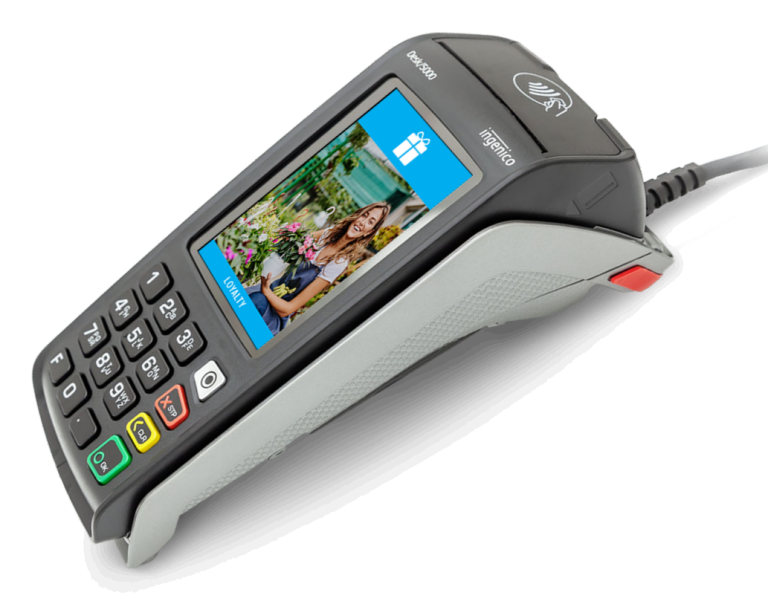 Ideal for professional services, traditional storefronts or anywhere your customers pay in person, this countertop POS delivers a seamless payment experience. Features include a large 3.5-inch touchscreen and the ability to run interactive business apps that help you manage operations.
User-Friendly – Enhance your customer experience with a user-friendly interface, intuitive touchscreen colour display, and backlit keypad.
Internet Connectivity – Connect your Desk/5000 to the internet using an ethernet cable. Automatic Updates – Save time with the convenience of automatic software updates. Desk 5000 has the ability to connect to Desk/1000 series PIN pads for richer customer interactions