We've never experienced a time like this and the world is looking like a much different place than it did a couple months ago. We are keen for business to get back to "normal", although we're also realizing that normal may look a little different. At Blueline Point we are committed to providing the latest payment processing technology and POS solutions with a focus on mobility, e-commerce and safety.
CLOVER MINI SPECIAL OFFER
As you might be trying to figure out how to operate safely amongst social distancing and COVID-19 concerns, we want to be there to assist.
Get 2 Clover Minis for the Price of 1
This solution would help with the concern of employees and customers touching the same screen. It would serve as a pin-pad  solution and customer would not have to touch screen on your main unit which you will not have to swivel around. The cashier-facing Mini would simply enter the amount  and then the customer-facing Mini will prompt to accept payment, TAP or insert the card for PIN entry.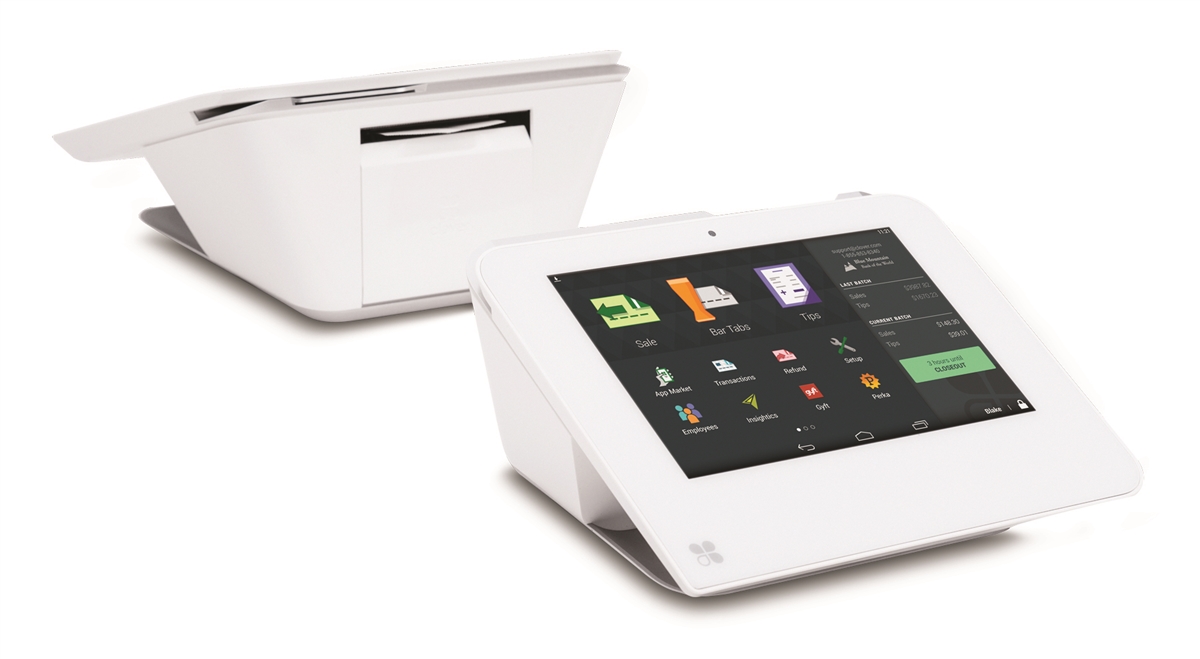 Cleaning and Disinfecting Surfaces
Touching payment devices might be a concern. This is an area in which Clover shines in comparison to the competition by having a smooth, touchscreen surface as opposed to tactile, raised keys with near impossible-to-clean grooves.  To clean a Clover surface, please use a soft, lint-free cloth or any microfibre similar to what one would use to clean eyeglasses.  Also be sure to spray disinfectant on the cloth and not directly on Clover as it is an electronic device which doesn't like moisture and chemicals.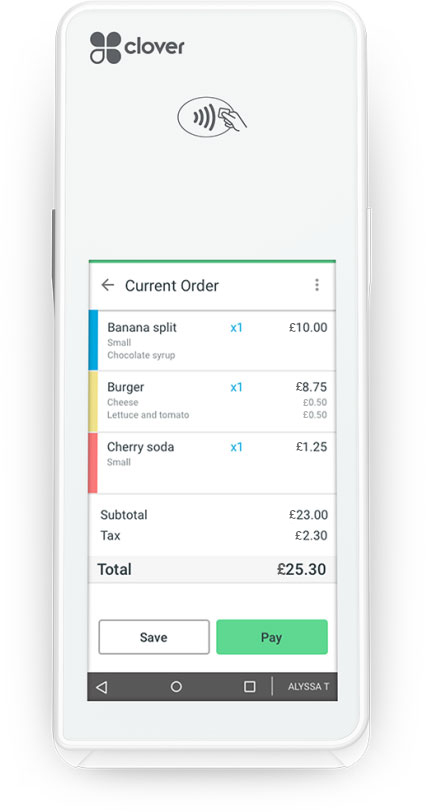 TAP feature plus Apple Pay and Google Pay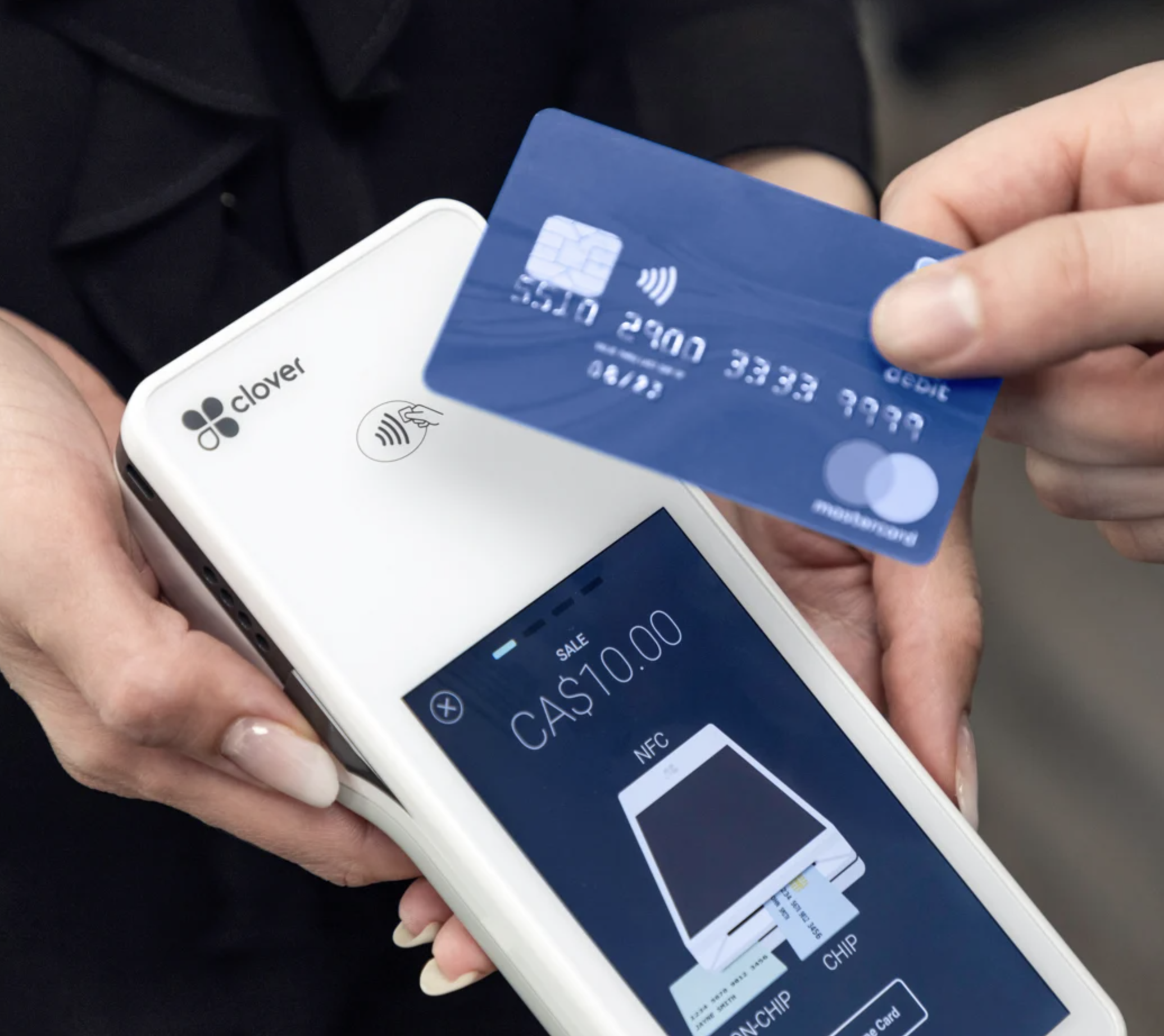 The limit for TAP has been raised to $250 per transaction on Clover, although some banks may still restrict it to $100. Apple-Pay & Google-Pay allows customers pay with their smart phones or smart watches. They are gaining popularity along with TAP feature as they are touch-less. TAP feature is easy and intuitive to use on Clover.
Selling Online with Clover is Easy
With Clover it is now easier than ever to start selling online through Ecwid, which is Shopify-like alternative integrated with Clover.
Advantages and Features of Ecwid:
3 months FREE

for our customers (then plans starting from $39 per month), unsubscribe anytime
No additional paperwork required, start selling online within minutes
Add the online order to your Website or we can create a new one for you
Get your restaurant menu online and save by not paying third party delivery companies
Mobile app and email notifications available to alert you when online orders have been received
Customers can pay online or pay at pickup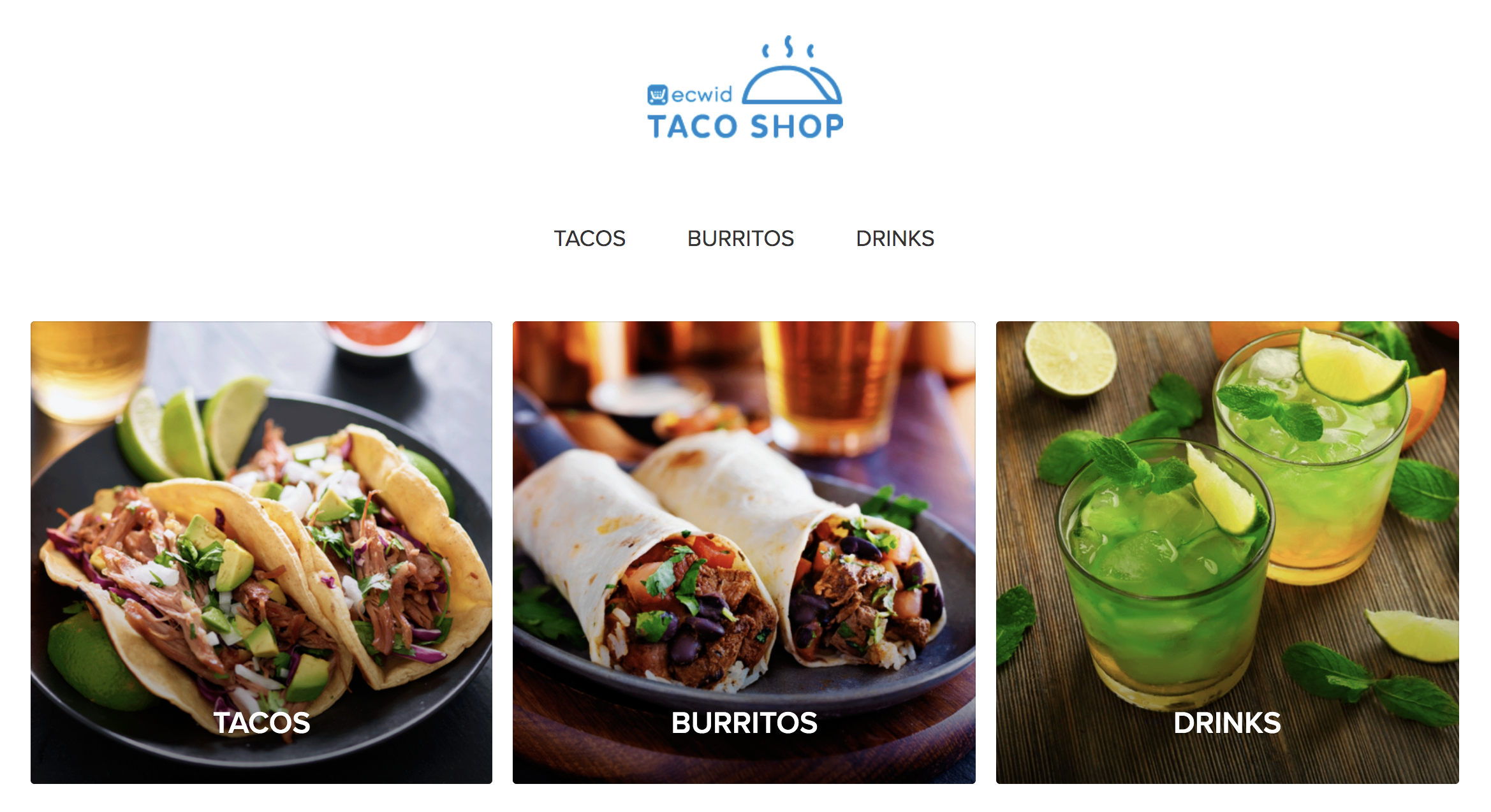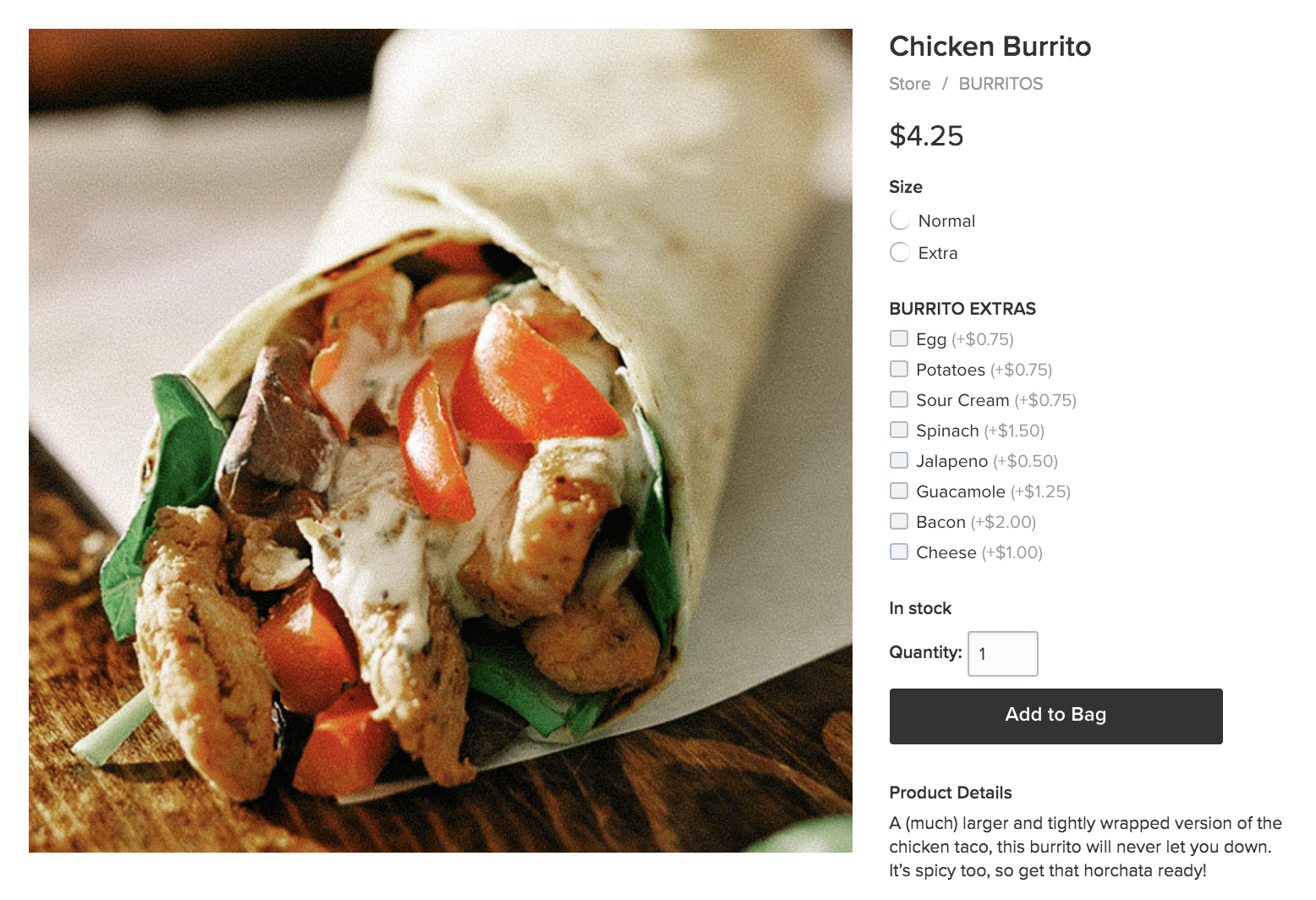 Clover Flex is ready to process payments wherever you are.
Simply enable the SIM card through Wireless Manager app and start delivery (at an additional cost of $0.50 per day)
For less frequent service you can connect your machine

through your phone Hotspot

You can also use Virtual Terminal function on Clover Dashboard and accept manual key-in payments without the device present