Local Calgary based Company Can Actually Do That For You
Running a business successfully and profitably is not an easy thing. You work very hard to make the money and cover your cost of wages, goods, store rent, taxes and of course payment processing fees. 
This article is about how to decrease your merchant fees from payment processing and how to find the best provider for payment solutions. This is an area where you can save a significant amount of money.
How much does payment processing cost?
To create a better customer' experience you enable all types of cards, Tap option, POS systems, POS, and integrated solutions.  Do you even know how much all these are costing you? Is it clear how merchant processing fees are being calculated and in which way they can be reduced?
These 3 facts affect your payment processing fees:
Whether customers use credit or debit card
 Merchant fees for credit cards payment processing are generally higher than for processing debit cards.
 Based on the sample of our customers – Canadian merchants – here is a percentage of   different cards used:

The fact is VISA and MasterCard combined is number one payment method in Canada and it is also the most expensive one for the merchant!
Who your payment processing provider is
There are big differences between the pricing of the providers. It's worth asking for a quote from several of them and compare.
 How did you sign up with payment provider
Most business owners select payment processor based on a recommendation from their bank or they call some of the major payment providers they find online.  It is comfortable but neither option is going to get you the most affordable rates on your transaction processing.
How Blueline Point can help 
Business owners are usually not aware of the fact that a smaller but highly experienced company like Blueline Point can help them. We operate in the payment industry for over 18 years. We can supply solutions from several major processors in Canadian market to meet your specific technology needs.
Then there is a personalized service and accountability. We can get to know each other personally and you can call account managers directly when needed.
We also operate at a lower cost and can survive on lower profit margins and pass savings to you.
So instead of calling around, make one phone call and call us. We will take it from there and suggest the most suitable solution for your business at the price that makes you smile.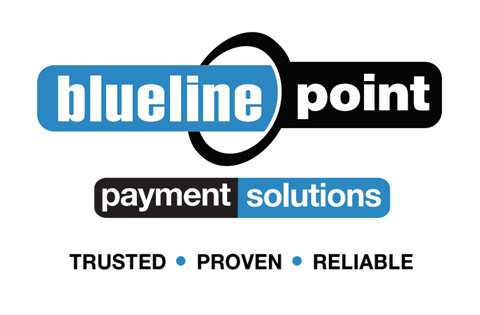 Understand Your Statements
Statements are confusing and it is an intentional strategy used by most providers because the truth is – they don't really want you to know how much it costs.
Your statements come in multiple pages every month. The amount you pay seems to be changing, and when you do call to get it explained, it still doesn't really make sense to you.
As a business owner, isn't it important for you to understand exactly what your credit cards processing is costing you and why? Don't you need confidence that your rates aren't rising behind your back?
Blueline Point Corporation has been working with business owners for over 15 years answering these questions and providing affordable alternatives.
We at Blueline Point can review the billing and break down the often-confusing pricing structure. We can explain our pricing in greater detail and solve any technological solution you might have.
How do you search for the best payment solutions provider?
Look for someone like Blueline Point who has strong partnership with leading payment providers. Our connections and expertise can help us to design solution tailored to your specific needs.
As business owners ourselves, our goal is not only to provide more affordable merchant services for business owners, but to work with those same business owners to help improve their bottom line.
Our goal is to offer something extra; Something that is uniquely "ours".
We offer resources, networking opportunities, discounts from our partners within our network, even loyalty programs and other opportunities to help our customers increase their revenue and improve productivity.
Blueline Point provide that personal touch that the big banks lack.
We believe our uniqueness lies in our local presence in Alberta, British Colombia, and Ontario. Due to face-to-face contact, we're able to analyze your situation efficiently and provide the best solution.
Don't let others take one more dime from you than necessary. Understand your merchant account statements, have hands on support whenever you need it and save the money you earn for more pleasant things.